THE EAGLE HUNTRESS
(G 2017 87 min.)
---
Aisholpan is a pigtailed Mongolian 13-year-old who aspires to be something which is traditionally the domain of Kazakh nomadic males. Hardwired to believe that girls can do anything boys can, she has the grit and talent to horseback ride and hunt with majestic golden eagles in the frozen Central Asian steppes---and compete in national championships. Actress Daisy Ridley (Rey in STAR WARS: THE FORCE AWAKENS) narrates this inspiring, gorgeously photographed examination of an actual, little-known culture.
---
Ticket Prices
Evening Shows
For all shows beginning at or after 5 PM
Regular Admission $10.00
Student/Senior (62+)/Military $8.00
Red River Theatres Member $7.00
Matinees
For all shows beginning before 5 PM
Regular Admission (All Ages) $8.00
Red River Theatres Member $6.00
Additional Info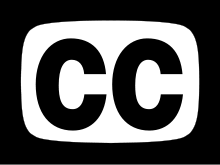 Please note:  This film does have subtitles. On Tuesday, March 28th, the 2:05 PM matinee performance will be shown with closed captioning.
THE EAGLE HUNTRESS continues through Thursday, March 30th.

Red River is the best cinematic experience that my wife and I have ever had – viewing angle, sound, seating, snacks, staff, web site are top shelf, and the movie selections themselves are talked about for days.

My favorite place to see a movie. I always know that whenever I drop in to Red River Theatres, I'll have a great cinematic experience.

Red River Theatres enhances the quality of life in Concord and throughout New Hampshire by offering a continuous selection of the finest and most critically acclaimed movies ranging from independent gems to documentaries to foreign films.

Red River Theatres, Inc.
11 S. Main Street Suite L1-1
Concord, NH 03301

Phone Numbers
Movie Phone: 603.224.4600
Main Office: 603.224.4697

Email Address