THE SENSE OF AN ENDING
(PG13 2017 108 min.)
---
Tony Webster (Jim Broadbent) is a semi-retired, divorced, septuagenarian whose reclusive, quiet existence is disturbed with the arrival of a letter from an old acquaintance. The note hints at affairs of the past, unresolved relationships and a tragedy. Broadbent excels as a man who has tried to forget parts of his life in this extremely arresting tale about the mystery of memory. Co-stars Charlotte Rampling, Harriet Walter and Michelle Dockery.
---
Ticket Prices
Evening Shows
For all shows beginning at or after 5 PM
Regular Admission $10.00
Student/Senior (62+)/Military $8.00
Red River Theatres Member $7.00
Matinees
For all shows beginning before 5 PM
Regular Admission (All Ages) $8.00
Red River Theatres Member $6.00
Additional Info
Cast: Matthew Goode, Michelle Dockery, Emily Mortimer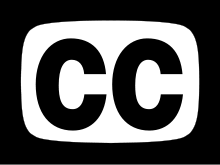 Please note: On Tuesday, March 21st & Tuesday, March 28th the 2:00 PM matinee performance and 8:00 PM evening performance will be shown with closed captioning.

Red River is the best cinematic experience that my wife and I have ever had – viewing angle, sound, seating, snacks, staff, web site are top shelf, and the movie selections themselves are talked about for days.

My favorite place to see a movie. I always know that whenever I drop in to Red River Theatres, I'll have a great cinematic experience.

Red River Theatres enhances the quality of life in Concord and throughout New Hampshire by offering a continuous selection of the finest and most critically acclaimed movies ranging from independent gems to documentaries to foreign films.

Red River Theatres, Inc.
11 S. Main Street Suite L1-1
Concord, NH 03301

Phone Numbers
Movie Phone: 603.224.4600
Main Office: 603.224.4697

Email Address