THE LOST CITY OF Z
(PG13 2017 141 min.)
---
In 1906, British Col. Percival Fawcett (Charlie Hunnam) leaves his spirited wife (Sienna Miller) to map truly uncharted realms of Bolivia (near an imprecise border area with Brazil). With army comrade Henry Costin (Robert Pattinson) and a tiny band of guides, Fawcett discovers, among other fascinating things, signs that an ancient civilization may be buried in this jungle. Compelling, exciting epic-sized exploits loosely based on a real life explorer made crazy by obsessive desires---prompting an inner tension between properly providing for his family and the faint call to greatness over the horizon.
---
Ticket Prices
Evening Shows
For all shows beginning at or after 5 PM
Regular Admission $10.00
Student/Senior (62+)/Military $8.00
Red River Theatres Member $7.00
Matinees
For all shows beginning before 5 PM
Regular Admission (All Ages) $8.00
Red River Theatres Member $6.00
Additional Info
Cast: Charlie Hunnam, Robert Pattinson, Sienna Miller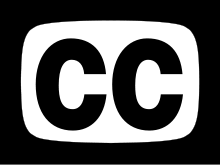 Please note: On Tuesday, May 2nd, the 2:00 PM matinee performance and the 8:05 PM evening performance will be shown with closed captioning.
Continues through Thursday, May 4th!

Red River is the best cinematic experience that my wife and I have ever had – viewing angle, sound, seating, snacks, staff, web site are top shelf, and the movie selections themselves are talked about for days.

My favorite place to see a movie. I always know that whenever I drop in to Red River Theatres, I'll have a great cinematic experience.

Red River Theatres enhances the quality of life in Concord and throughout New Hampshire by offering a continuous selection of the finest and most critically acclaimed movies ranging from independent gems to documentaries to foreign films.

Red River Theatres, Inc.
11 S. Main Street Suite L1-1
Concord, NH 03301

Phone Numbers
Movie Phone: 603.224.4600
Main Office: 603.224.4697

Email Address