MR. CONNOLLY HAS ALS
(Not Rated 2017 32 min.)
---
SCREENING IN THE SIMCHIK CINEMA
During his 14-year tenure at Concord High School, Principal Gene Connolly was known for his non-stop energy, his love of rock & roll, and the personal connections he made with many of the school's 1,600 students. However, in 2014, Connolly became known for something very different: the rapid loss of his ability to walk and speak due to the debilitating effects of Amyotrophic Lateral Sclerosis (also known as ALS, or Lou Gehrig's disease). Mr. Connolly Has ALS chronicles Connolly's final year as principal of the school and features CHS students asking Connolly about the most profound and personal aspects relating to his life with the disease.

THE FOLLOWING SCREENINGS ARE SOLD OUT:
- Wednesday, May 24th at 5:30 PM
- Thursday, May 25th at 5:30 PM
- Friday, May 26th at 7:30 PM
- Monday, May 29th at 5:30 PM

Red River Theatres is accessible by elevator via Main Street or the Capital Commons Parking Garage. Please call us at 603-224-4600 ext. 2 if you need assistance or have questions about accessibility at Red River Theatres.
---
Ticket Prices
Tickets are $7 for this limited engagement run of MR. CONNOLLY HAS ALS in the Simchik Cinema.
We always encourage purchasing in advance online, over the phone (603-224-4600 ext. 2), or in person! Please note: there is a processing fee on all online orders, but not for over the phone or in person orders.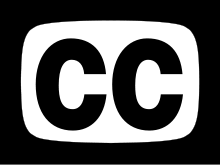 Please note: The film will be shown with closed captioning during this engagement.
Additional Info
Thank you to the following co-sponsors of these MR. CONNOLLY HAS ALS events for their generosity:

Opens in our Simchik Cinema on Wednesday, May 24th for a limited run! MR. CONNOLLY HAS ALS will only shown from Wednesday, May 24th until Monday, May 29th.
Seating in the newly renovated Simchik Cinema is limited, so we always encourage purchasing in advance in advance. Tickets are available online, over the phone (603-224-4600 ext. 2) or in person! 

Red River is the best cinematic experience that my wife and I have ever had – viewing angle, sound, seating, snacks, staff, web site are top shelf, and the movie selections themselves are talked about for days.

My favorite place to see a movie. I always know that whenever I drop in to Red River Theatres, I'll have a great cinematic experience.

Red River Theatres enhances the quality of life in Concord and throughout New Hampshire by offering a continuous selection of the finest and most critically acclaimed movies ranging from independent gems to documentaries to foreign films.

Red River Theatres, Inc.
11 S. Main Street Suite L1-1
Concord, NH 03301

Phone Numbers
Movie Phone: 603.224.4600
Main Office: 603.224.4697

Email Address