PARIS CAN WAIT
(PG 2016 )
---
A put-upon wife (Diane Lane) and her loutish, aloof movie producer husband (Alec Baldwin) are vacationing in Cannes when he is forced to go to North Africa and check on one of his films. He leaves her with his French business associate (Arnaud Viard), who will drive her to a meeting place in Paris. Their road trip is a charming visual treat with emphasis on food, flowers and flirtation. Written and directed by Francis Ford Coppola's 81-year-old spouse, Eleanor.
---
Ticket Prices
Evening Shows
For all shows beginning at or after 5 PM
Regular Admission $10.00
Student/Senior (62+)/Military $8.00
Red River Theatres Member $7.00
Matinees
For all shows beginning before 5 PM
Regular Admission (All Ages) $8.00
Red River Theatres Member $6.00

We always encourage purchasing in advance online, over the phone (603-224-4600 ext. 2), or in person! Please note: there is a processing fee on all online orders, but not for over the phone or in person orders.
Additional Info
Cast: Diane Lane, Alec Baldwin, Arnaud Viard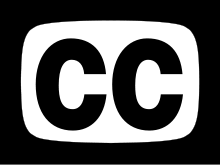 Please note: On Tuesday, June 20th, the 2:05 PM matinee performance and 7:45 PM evening performance will be shown with closed captioning.

Red River is the best cinematic experience that my wife and I have ever had – viewing angle, sound, seating, snacks, staff, web site are top shelf, and the movie selections themselves are talked about for days.

My favorite place to see a movie. I always know that whenever I drop in to Red River Theatres, I'll have a great cinematic experience.

Red River Theatres enhances the quality of life in Concord and throughout New Hampshire by offering a continuous selection of the finest and most critically acclaimed movies ranging from independent gems to documentaries to foreign films.

Red River Theatres, Inc.
11 S. Main Street Suite L1-1
Concord, NH 03301

Phone Numbers
Movie Phone: 603.224.4600
Main Office: 603.224.4697

Email Address