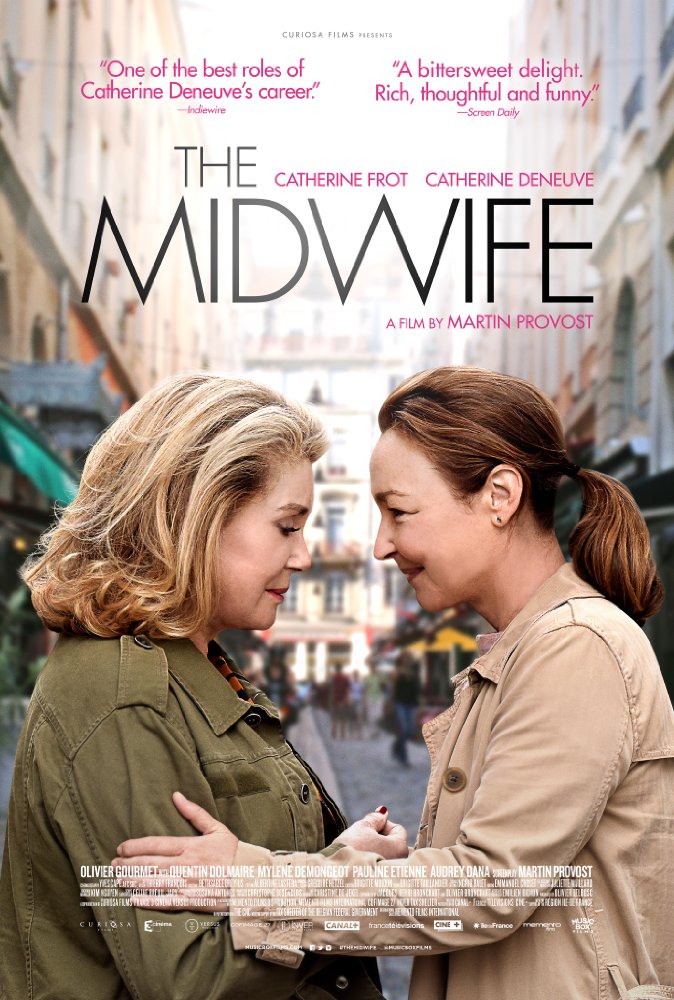 THE MIDWIFE
---
Two of French cinema's biggest stars shine in this bittersweet drama about the unlikely friendship that develops between Claire (Catherine Frot), a talented but tightly wound midwife, and Béatrice (Catherine Deneuve), the estranged, free-spirited mistress of Claire's late father. Though polar opposites in almost every way, the two come to rely on each other as they cope with the unusual circumstance that brought them together in this sharp character study from the César-award winning director Martin Provost (Séraphine).
---
Additional Info
COMING SOON – opens Friday, September 22nd! 
Tickets and showtimes available starting Tuesday, September 19th.
Please note: Start dates might vary or change depending on our current film performance and lineup. Please continue following our website, Facebook page, weekly e-newsletter FLICK FLASH and check in with our staff either in person, by email ([email protected]) or phone (603-224-4600) to get more information about start dates and films.

Red River is the best cinematic experience that my wife and I have ever had – viewing angle, sound, seating, snacks, staff, web site are top shelf, and the movie selections themselves are talked about for days.

My favorite place to see a movie. I always know that whenever I drop in to Red River Theatres, I'll have a great cinematic experience.

Red River Theatres enhances the quality of life in Concord and throughout New Hampshire by offering a continuous selection of the finest and most critically acclaimed movies ranging from independent gems to documentaries to foreign films.

Red River Theatres, Inc.
11 S. Main Street Suite L1-1
Concord, NH 03301

Phone Numbers
Movie Phone: 603.224.4600
Main Office: 603.224.4697

Email Address